Concrete Cap Vinyl Seawall Project – Indialantic, FL
We installed this new replacement vinyl seawall on this property in Indialantic featuring 650 series Shoreguard™ vinyl sheet pilings with a 24" x 18" concrete cap.  We used 5000 psi concrete with a DCI corrosion inhibitor admix and epoxy coated reinforcing bars and finished the cap surface with Thoro-coat concrete sealer.  The tie back system was completed with 3/4" 316 grade stainless steel bars and 2'W x 2'D x 4'L concrete deadman footers. The sheet pilings were driven into the Coquina rock sub-strata with our 3000 lb vibrating hammer mounted on our Takeuchi excavator. We also installed concrete riprap on the Indian River side of the project for wave break and habitat requirements. We then retrofitted the existing dock to meet the new elevation and grade around the southwest point of the property.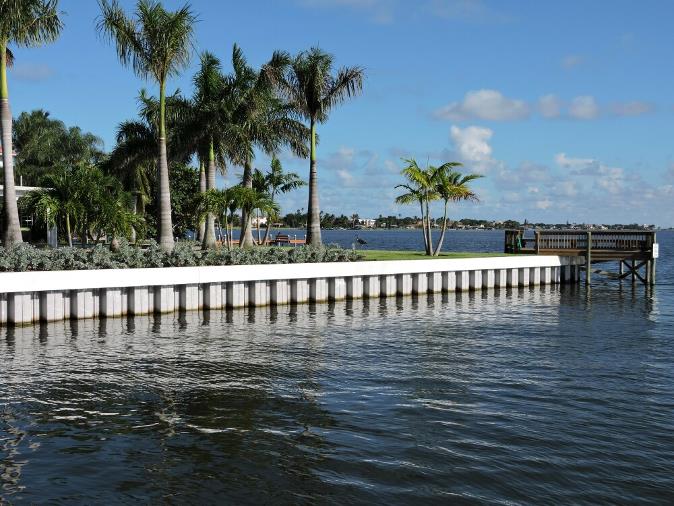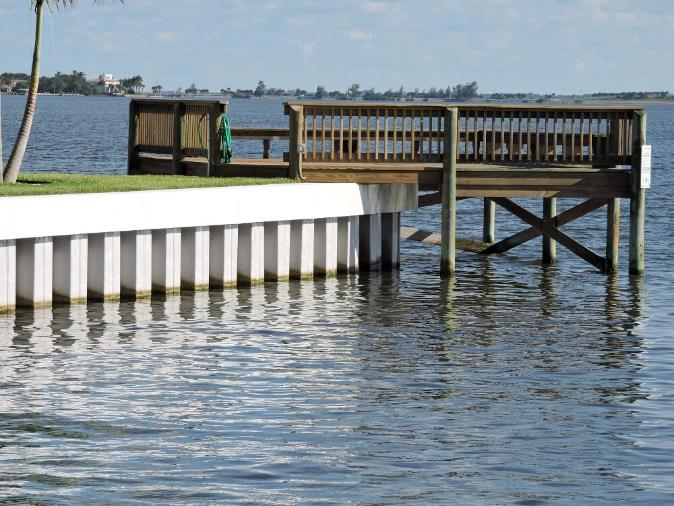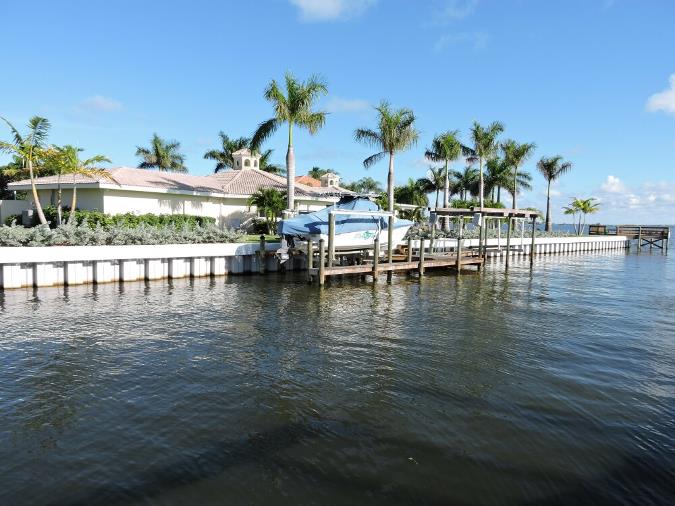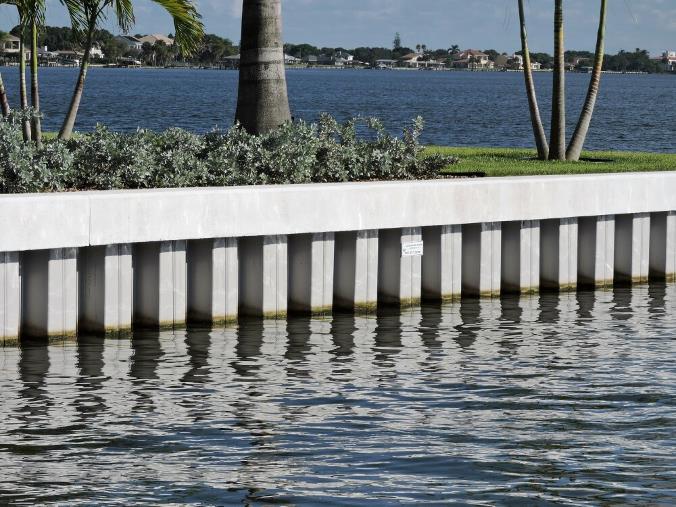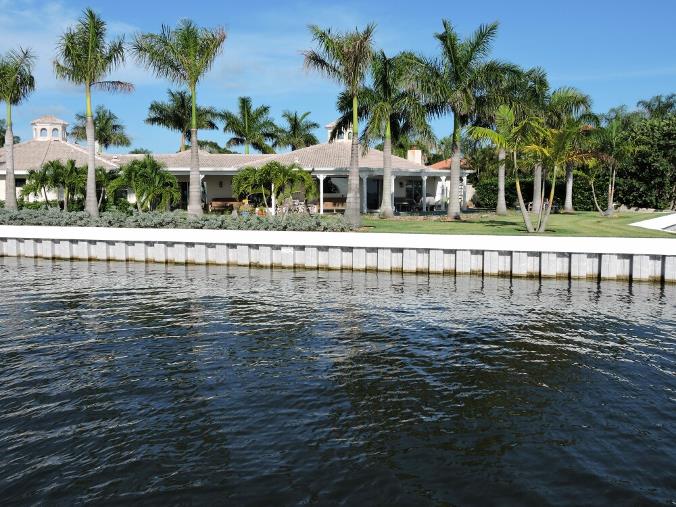 Before, during and after photos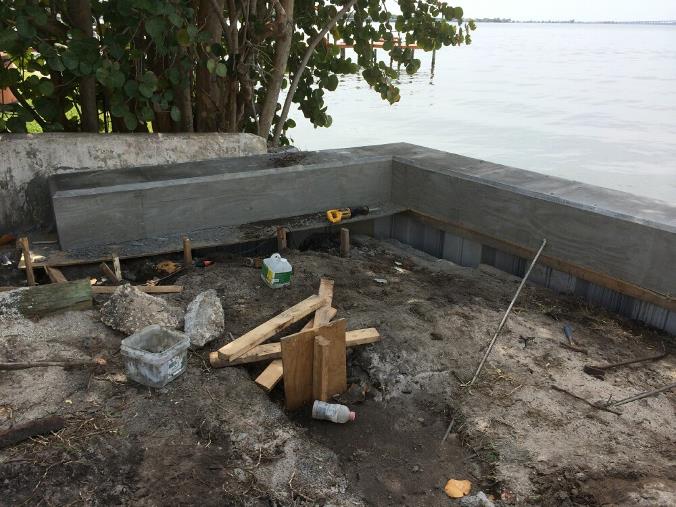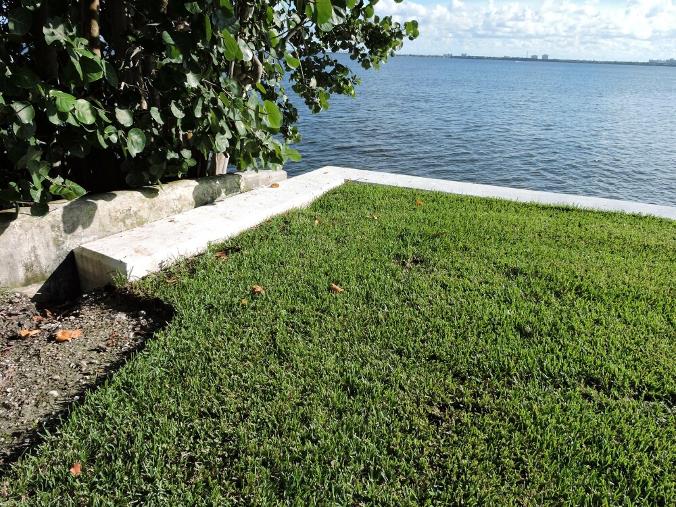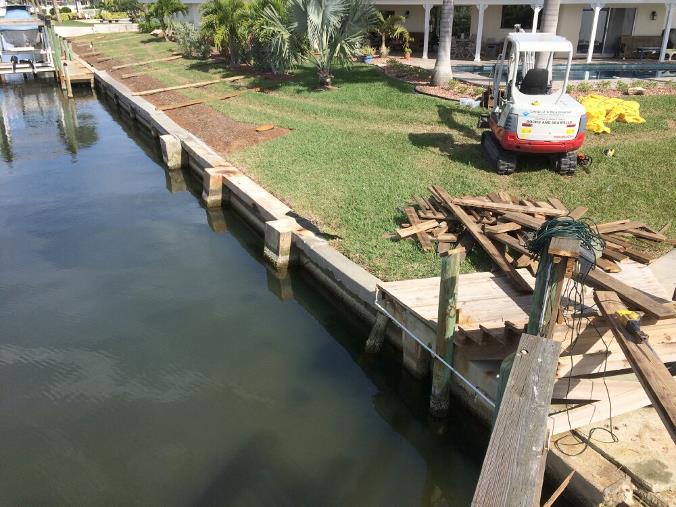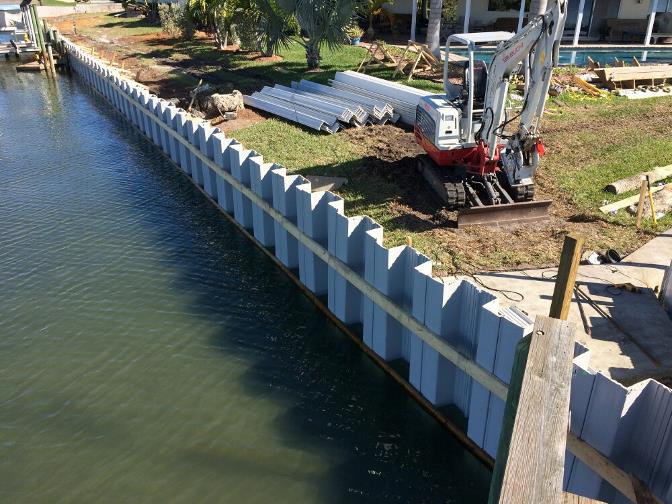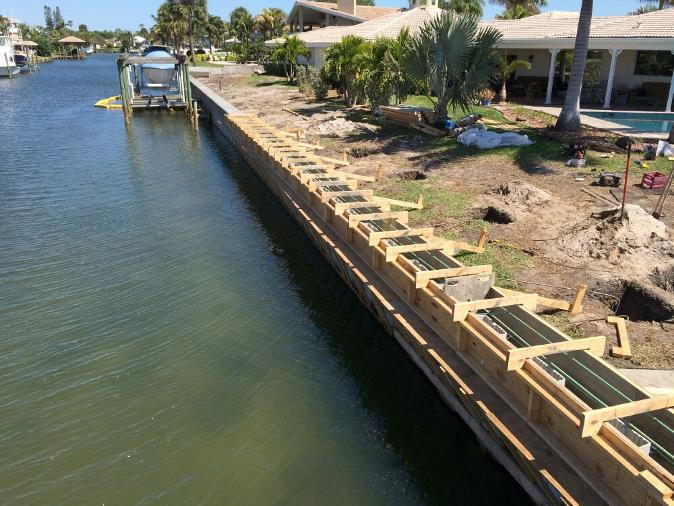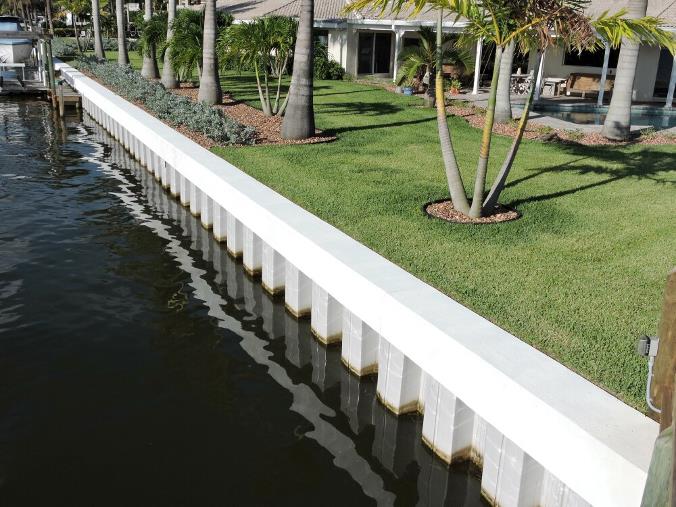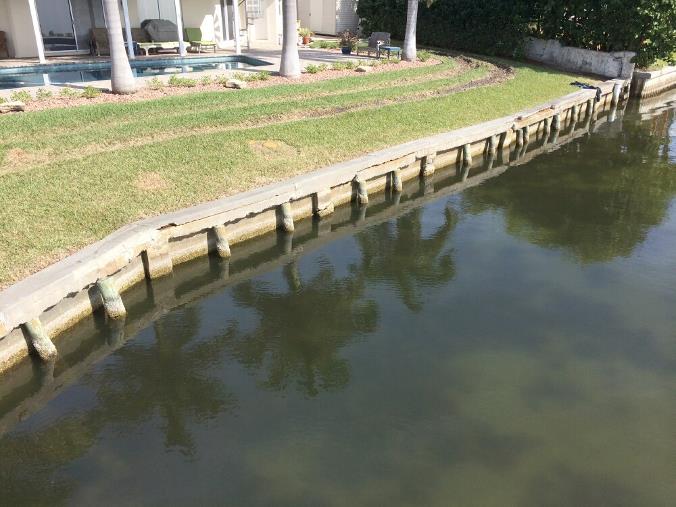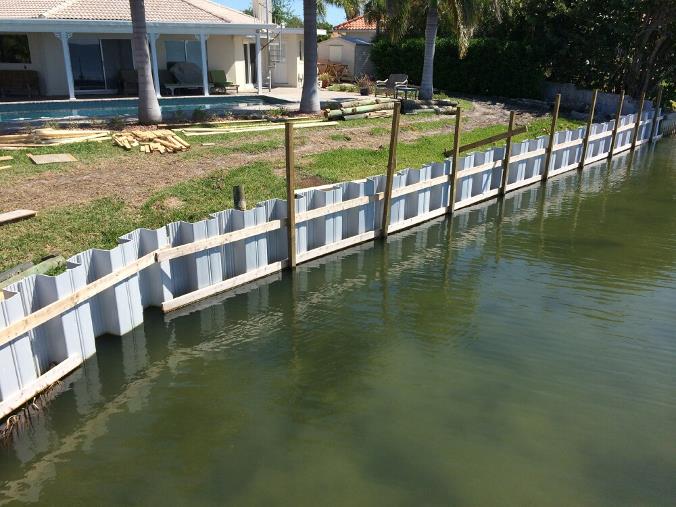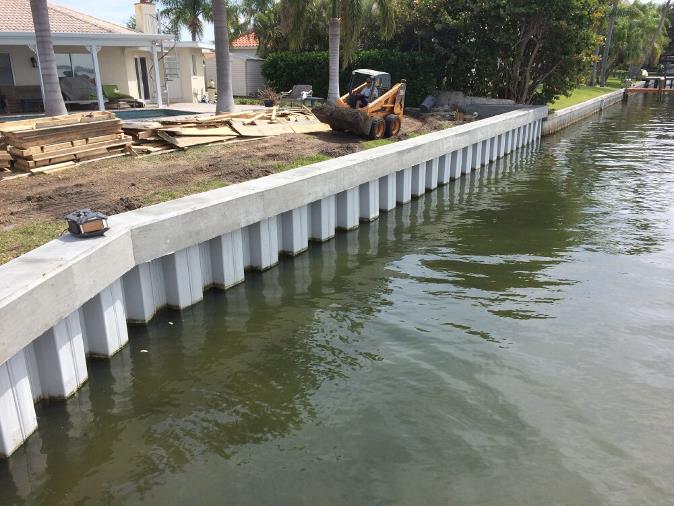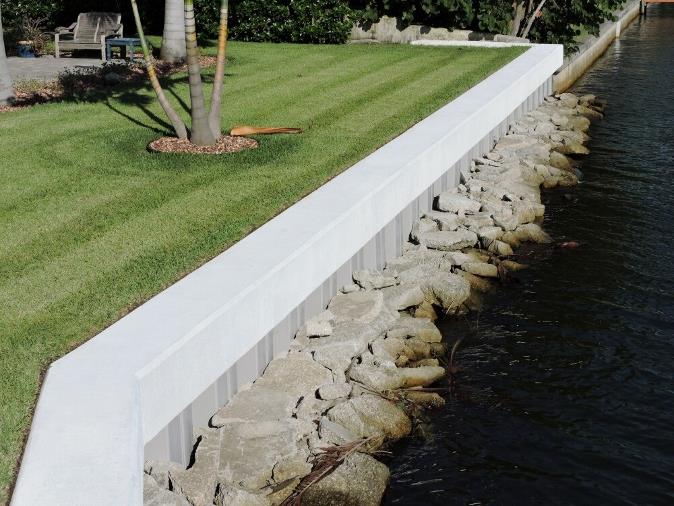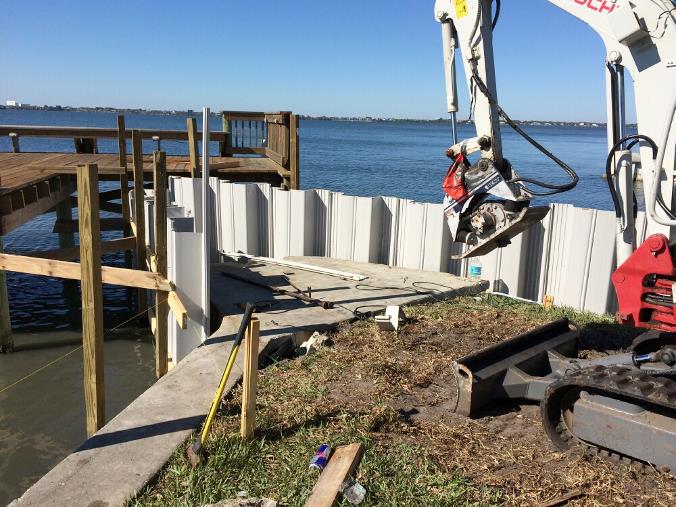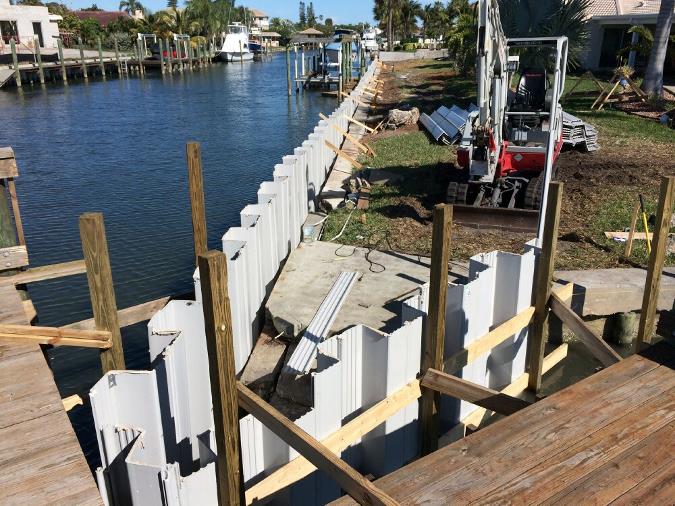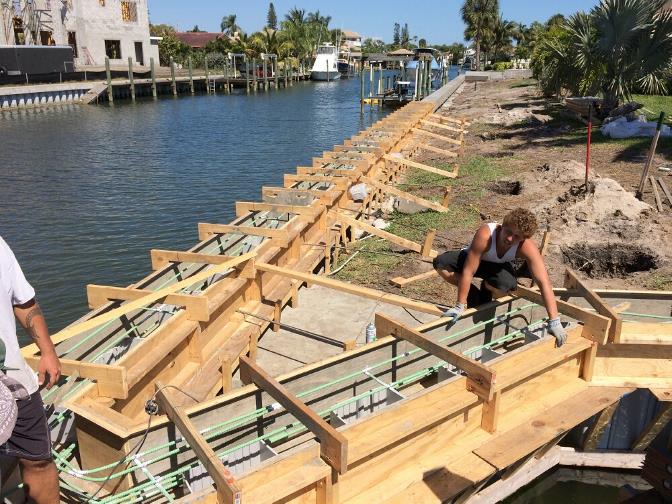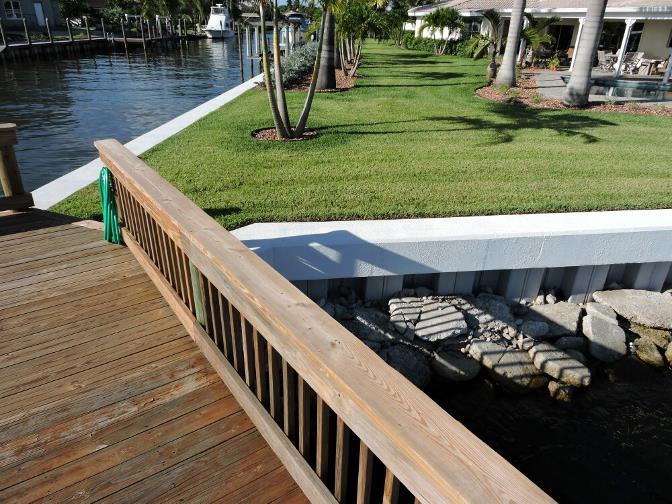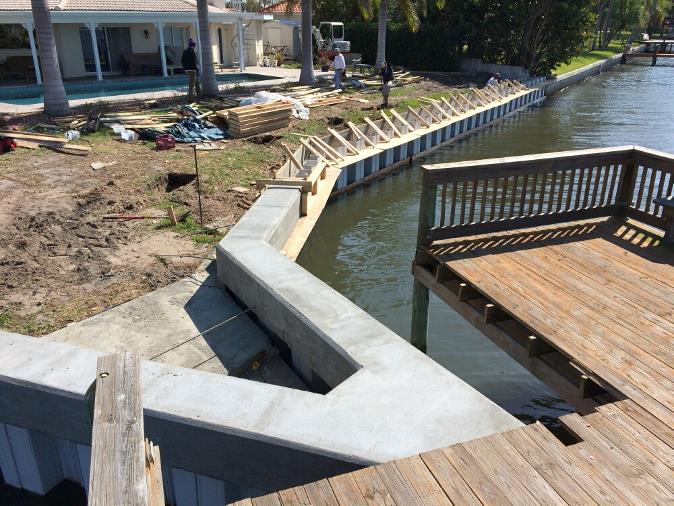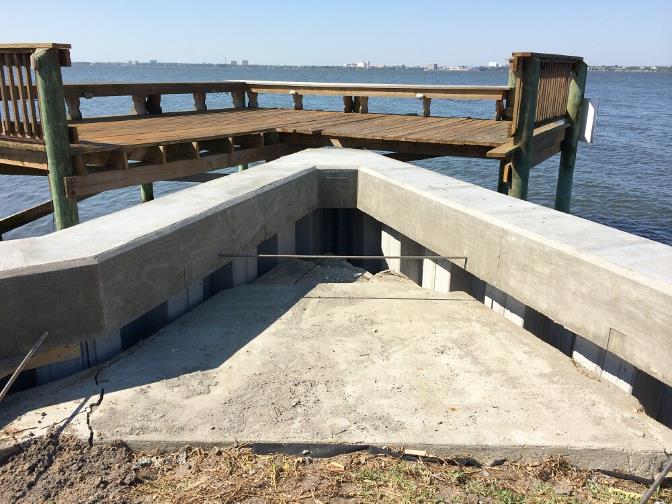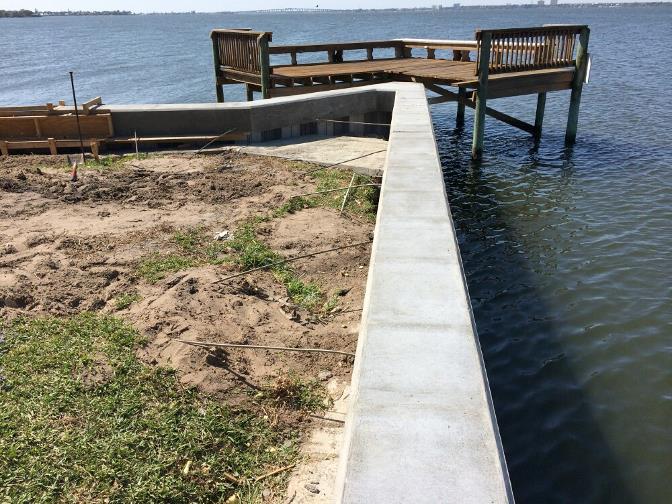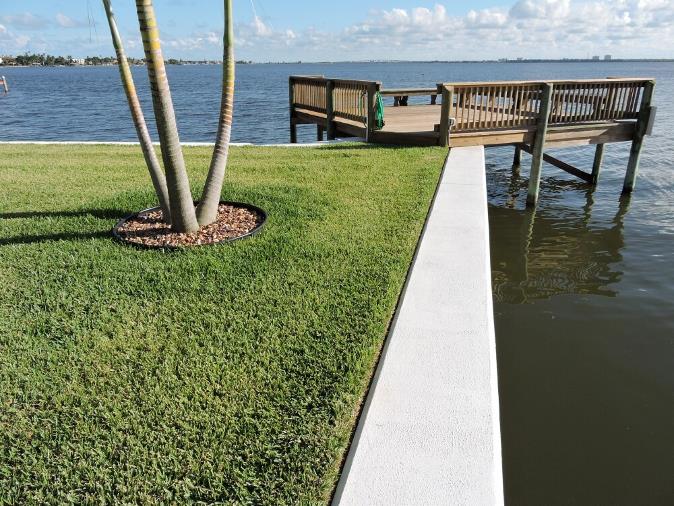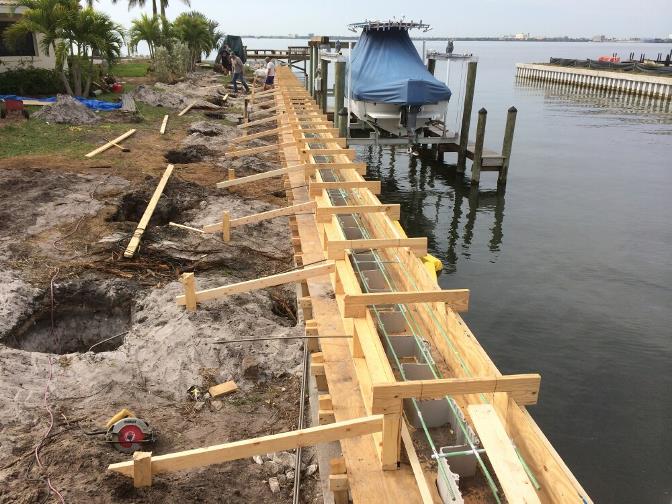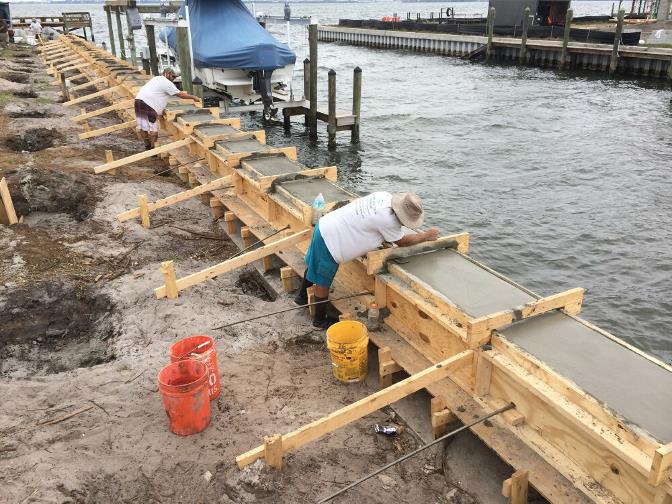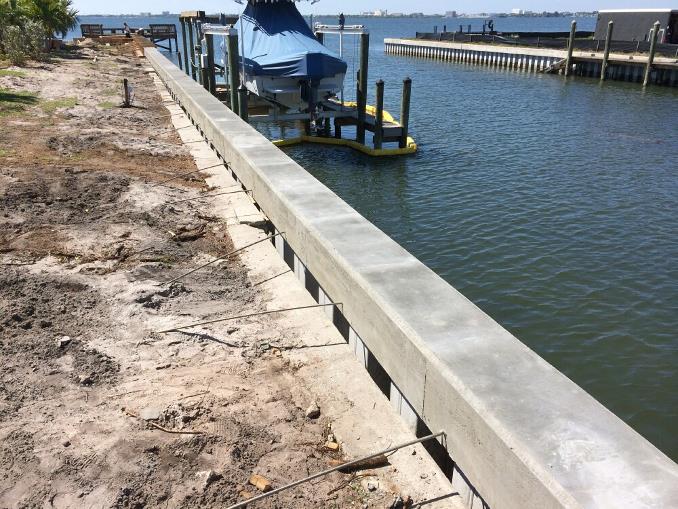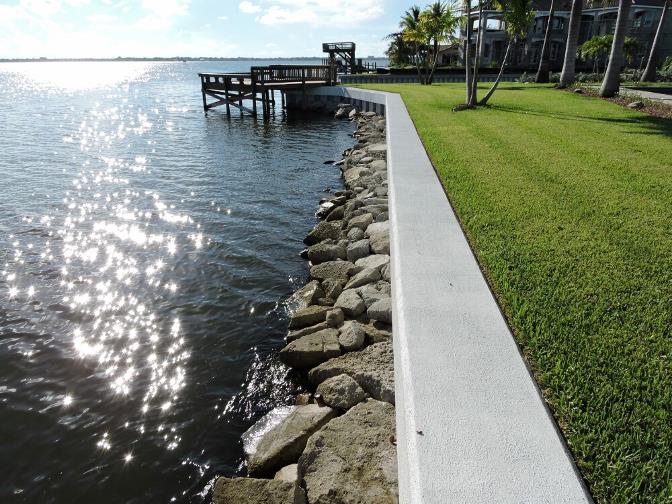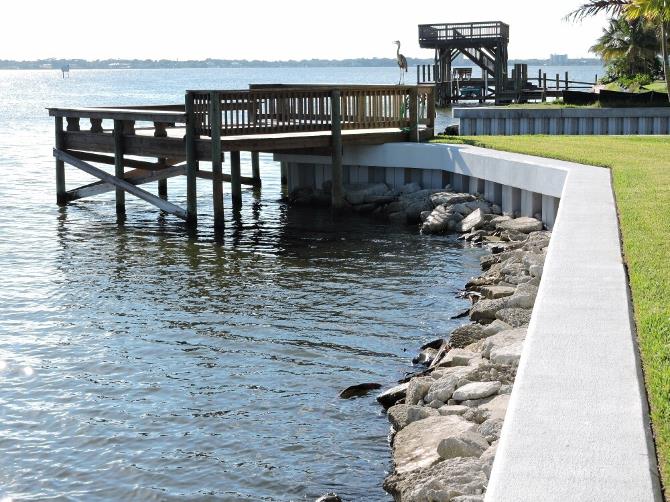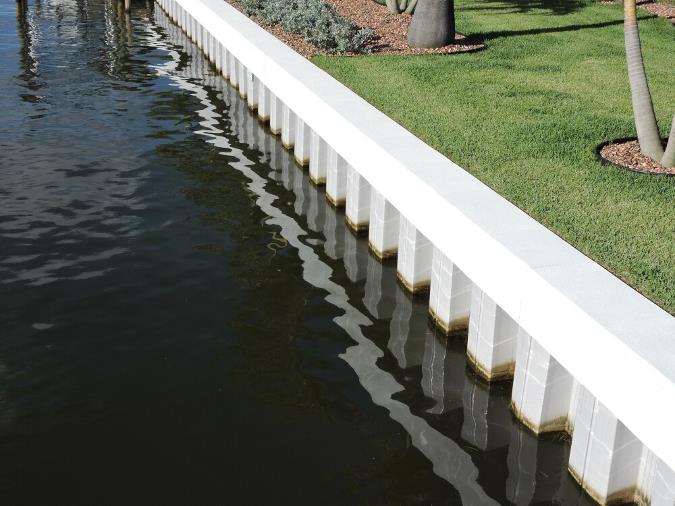 105 N. Palm Avenue, Indialantic, FL 32903 U.S.A.