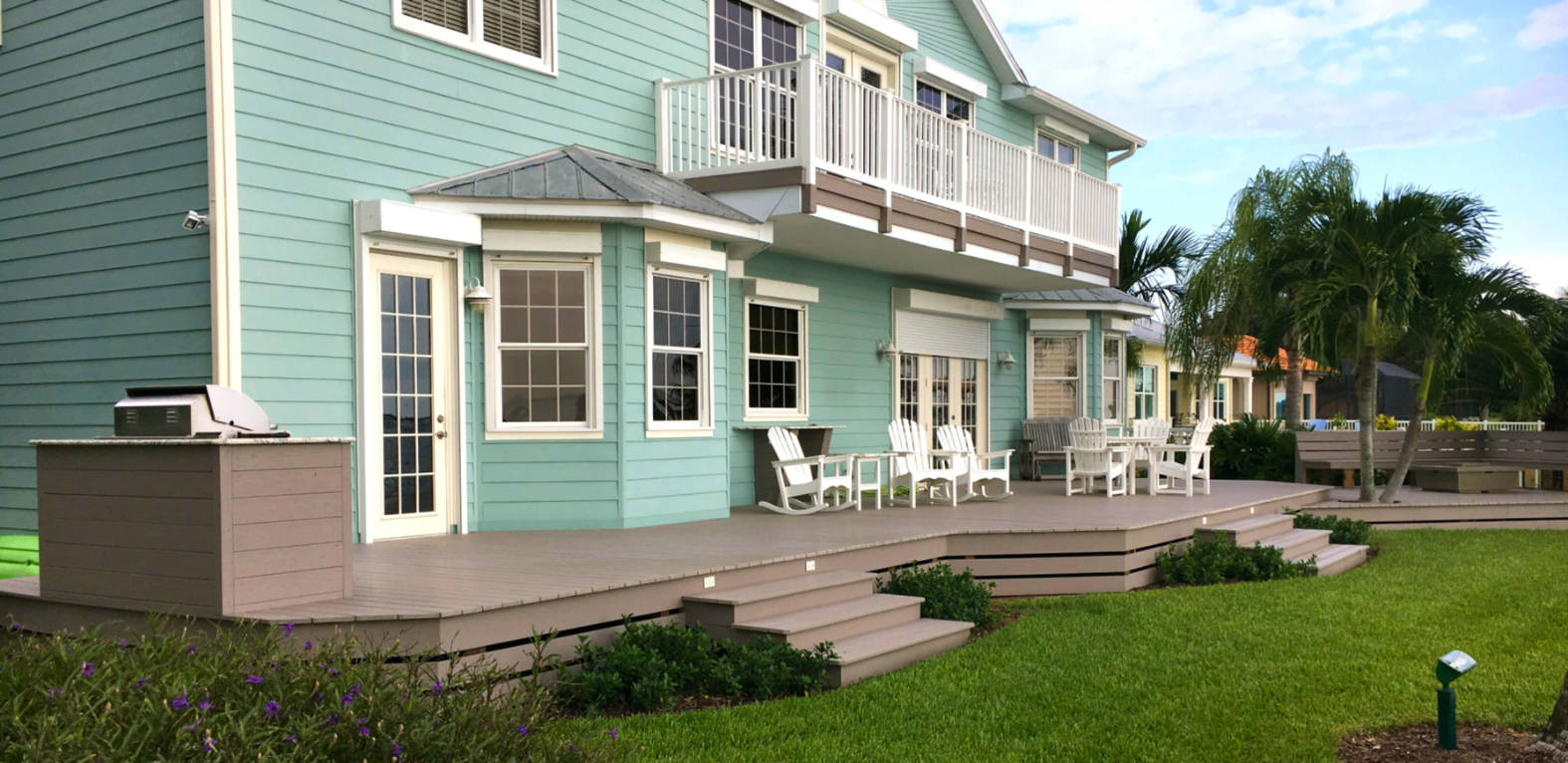 At Land And Sea Marine we offer more than just docks and seawalls. We have designed and completed many projects large and small such as elaborate decks, residential and municiple dune crossings, gazebos, retention walls and many other types of outdoor structures. Let us know what you have in mind so we can help make your dream a reality.
Slide 1 of 26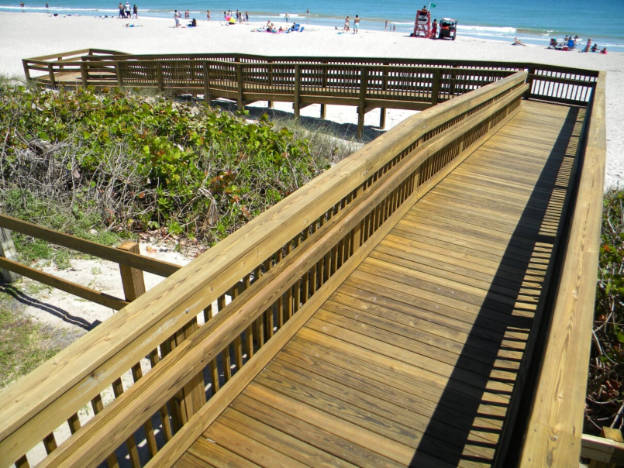 This is the municipal dune crossing at Ocean Park in Melbourne Beach. We completed this project for the town in 2010 with an ADA compliant access ramp a comfortable seating area atop the bluff.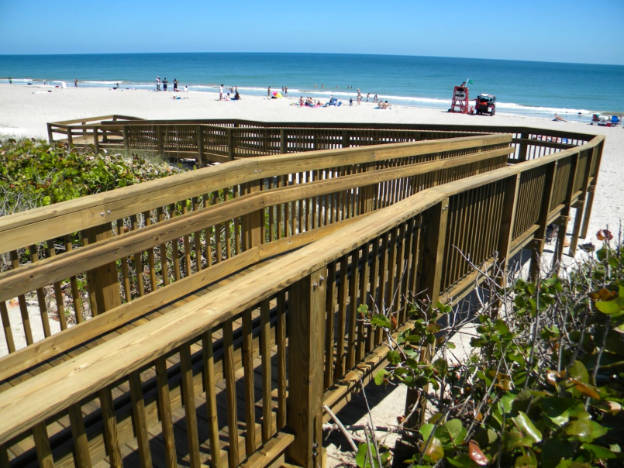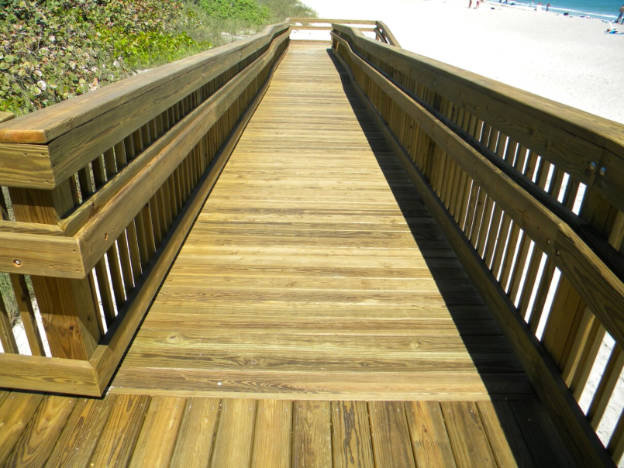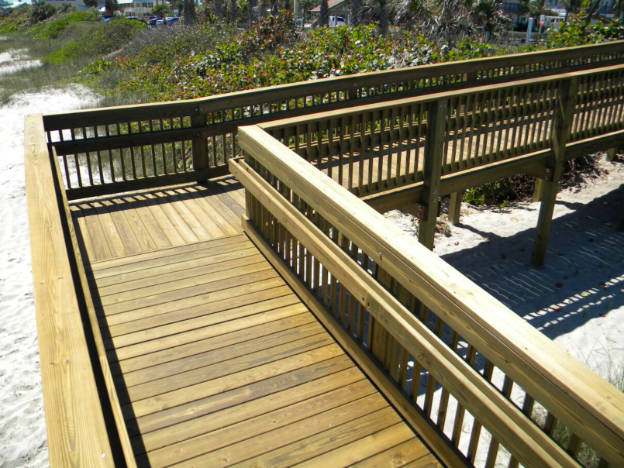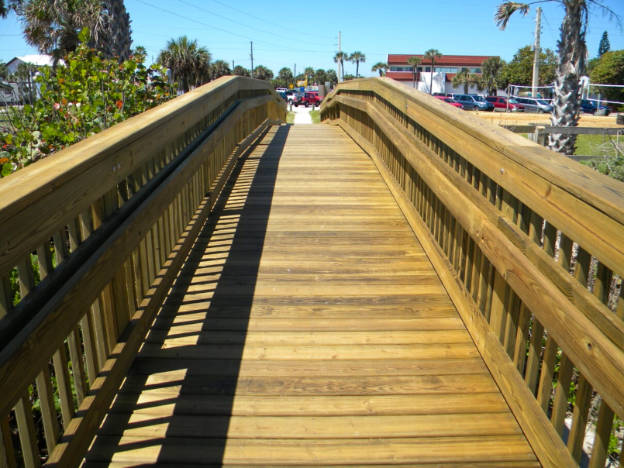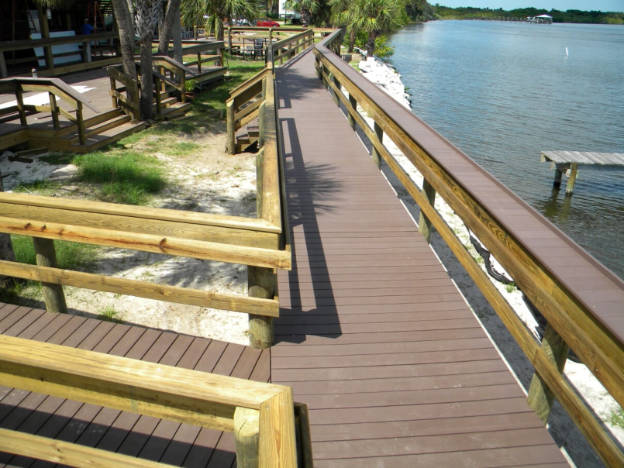 This is the cocktail area boardwalk along the riverfront at River Rocks Restaurant in Rockledge. It features Azek vinyl decking and a cocktail bar top rail on the waterside to accommodate strolling guests and small gatherings. This boardwalk connects various parts of the exterior of the restaurant for leisurely accessibility throughout the riverfront of the establishment.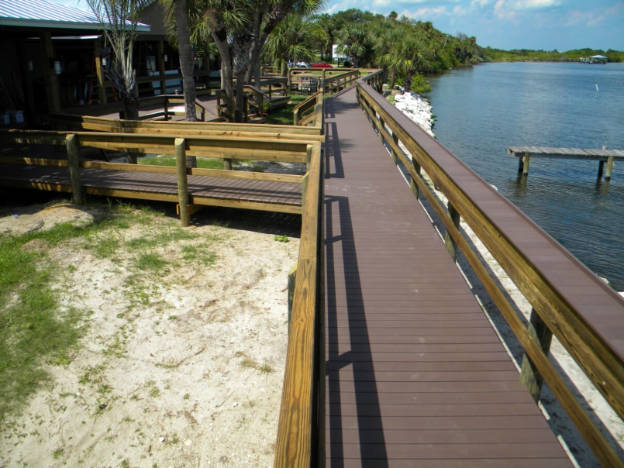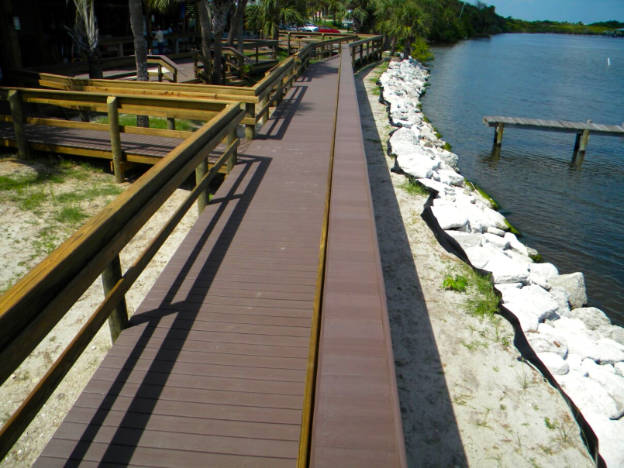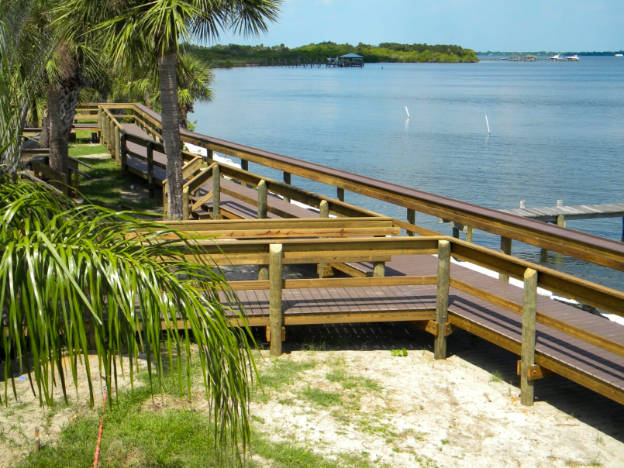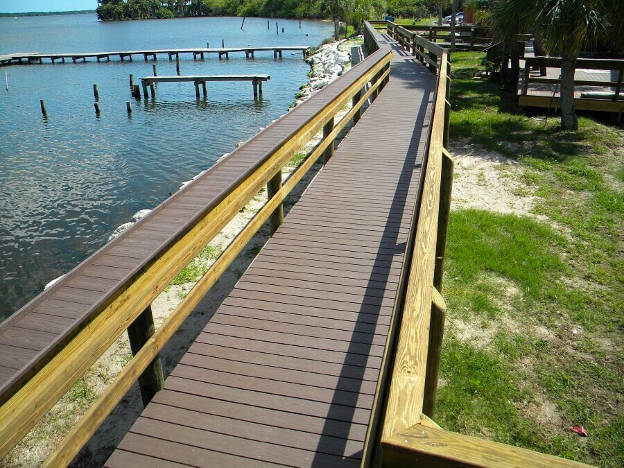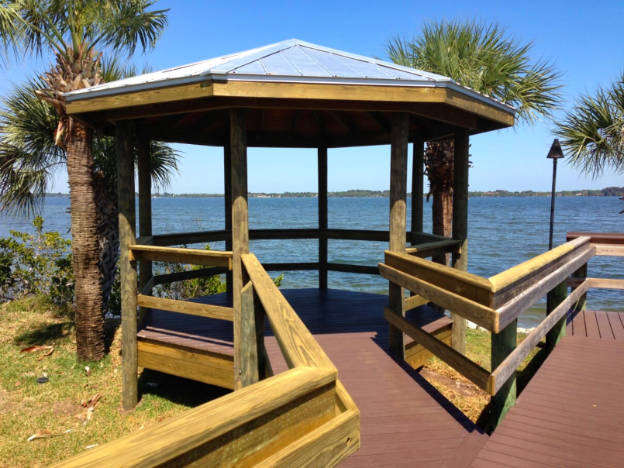 We also installed this gazebo and seating area at River Rocks Restaurant at the north side of the property for special reserved seating.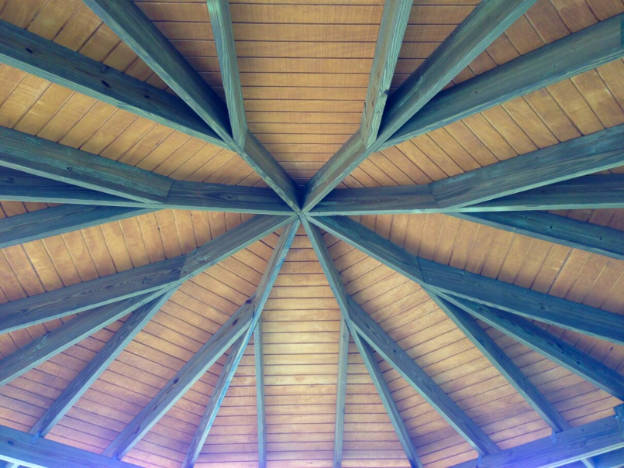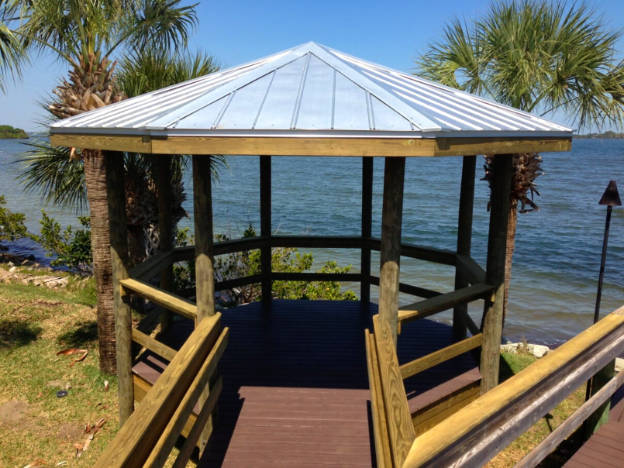 We designed and completed this large multi-level outdoor living area in Indialantic that features seating areas, granite counters and grill surfaces with a buit in gas grill, lighting, Azek™ vinyl decking and an upper balcony with Polyrail™ vinyl handrail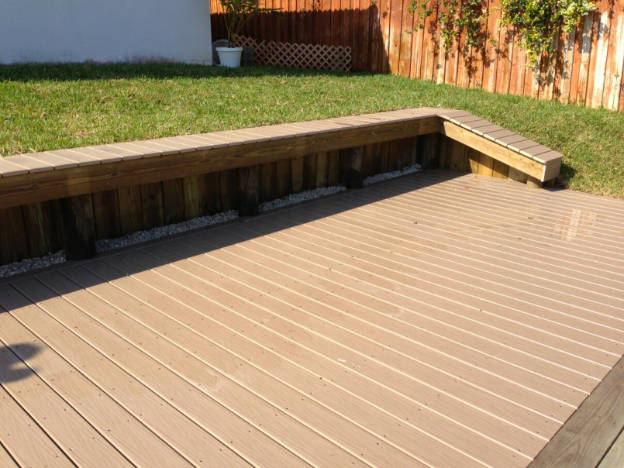 This is a large deck area on a backyard hillside in Satellite Beach that we excavated and installed with a retention wall and vinyl decking. It's a creative way to create a seating area in an otherwise unuseable area.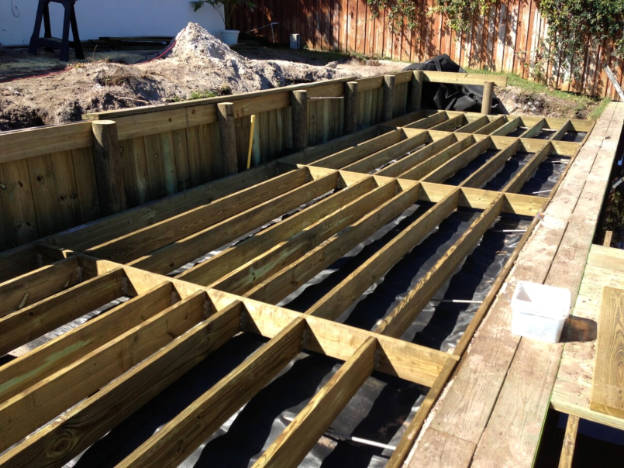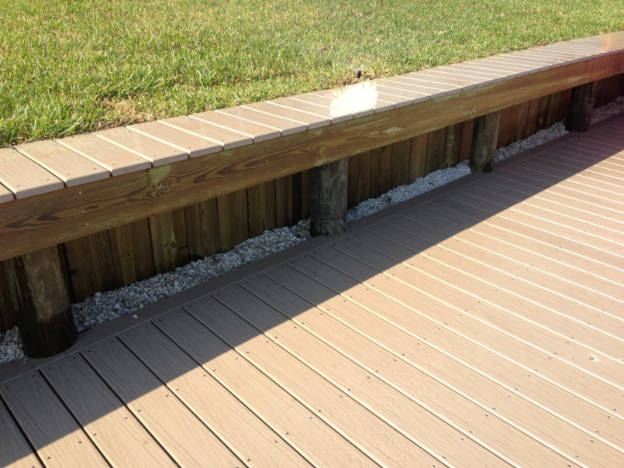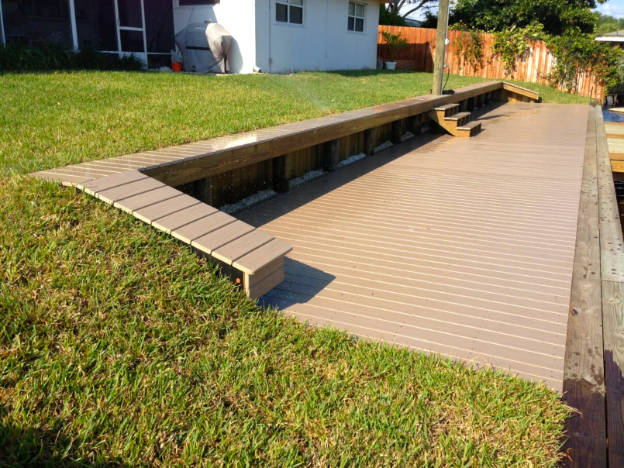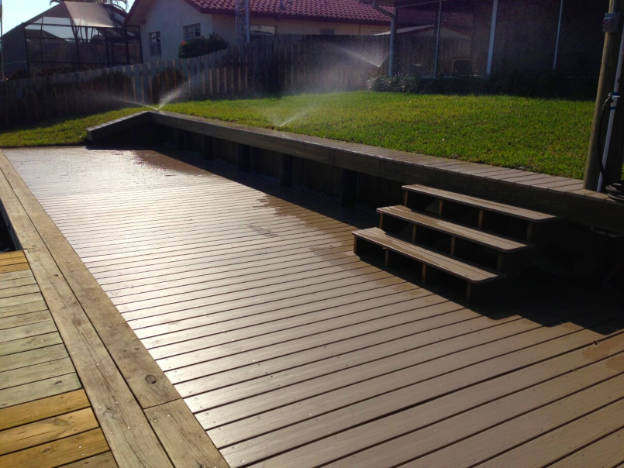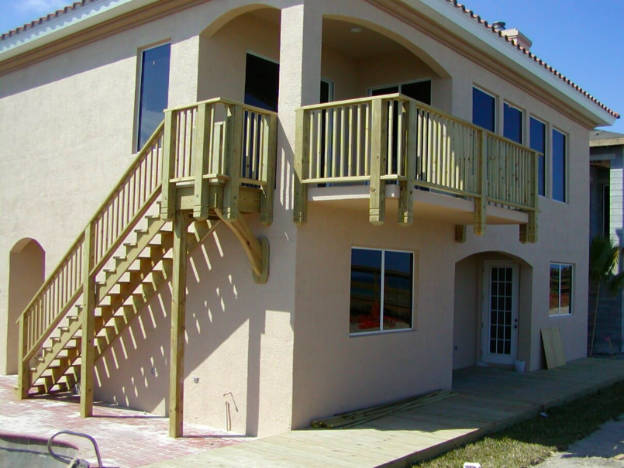 We installed these decorative stairs, upper deck rails and ground level boardwalks at the townhomes oceanfront of Indian Landing in Melbourne Beach in 2004. A nice touch to the limited outdoor living space of these units.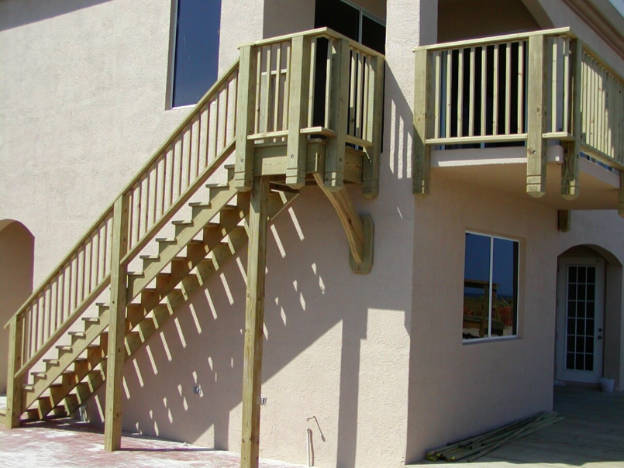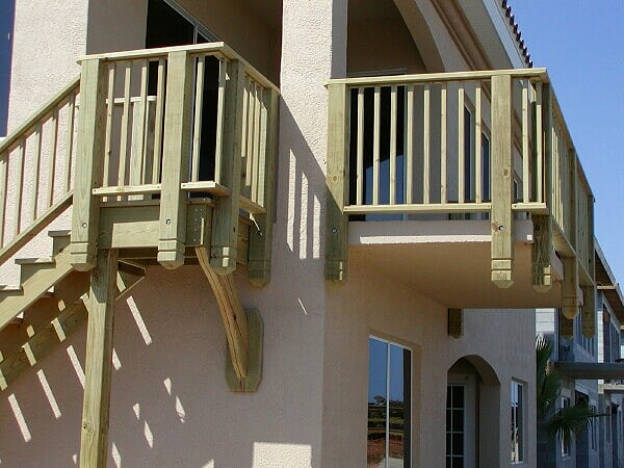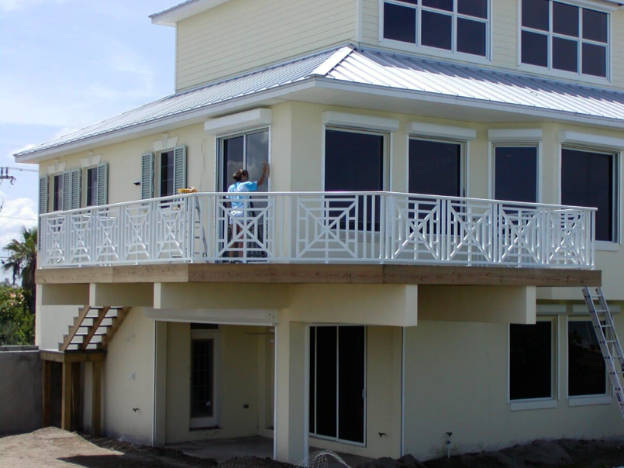 This is a large cantelevered deck with Trex composite decking on an oceanfront home in Melbourne Beach complete with a herring bone deck design.