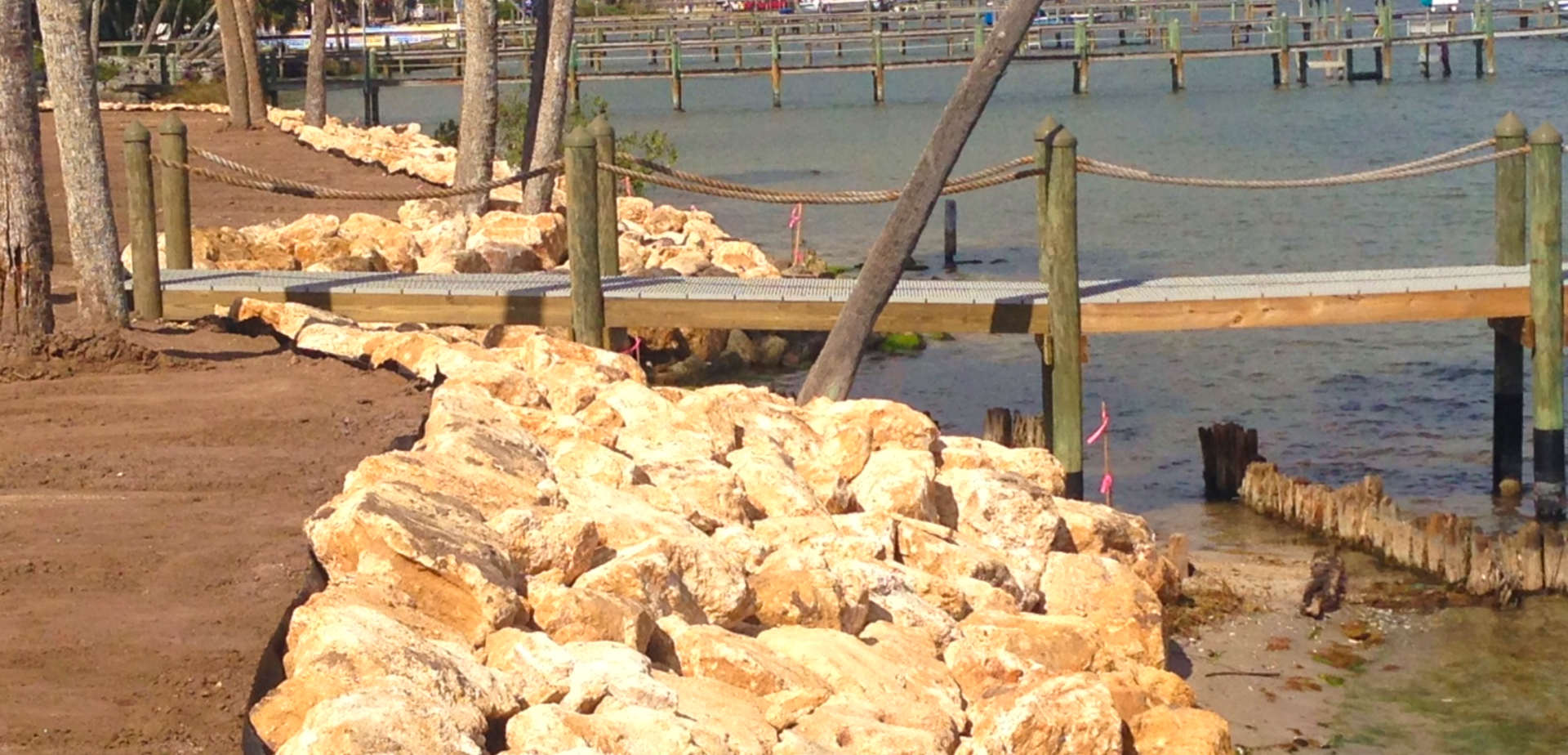 Revetments/ Shoreline Restoration
Florida's frequent patterns of severe weather can take its toll on waterfront property along the shores of our rivers and canals, as well as the oceanfront. A permanent solution will save you money, stress and aggravation in the long term. There is a right way and a wrong way to provide shoreline armoring, and at Land And Sea Marine we deploy the right equipment and construction methods to solve the problem.
Shoreline protection and restoration can be an art form. We can support and armor your natural shoreline the right way, with eitherr concrete or natural coquina boulders using time proven techniques that will greatly improve the strength and lifespan of your shoreline boundaries and add habitat support and beauty to the property.
Scan these thumbnail images or click any image to enlarge and begin your photo slide show.  If you find one that suits your needs, make note of the image name when contacting us for more information.
STATE CERTIFIED GENERAL CONTRACTOR #CGC1515639