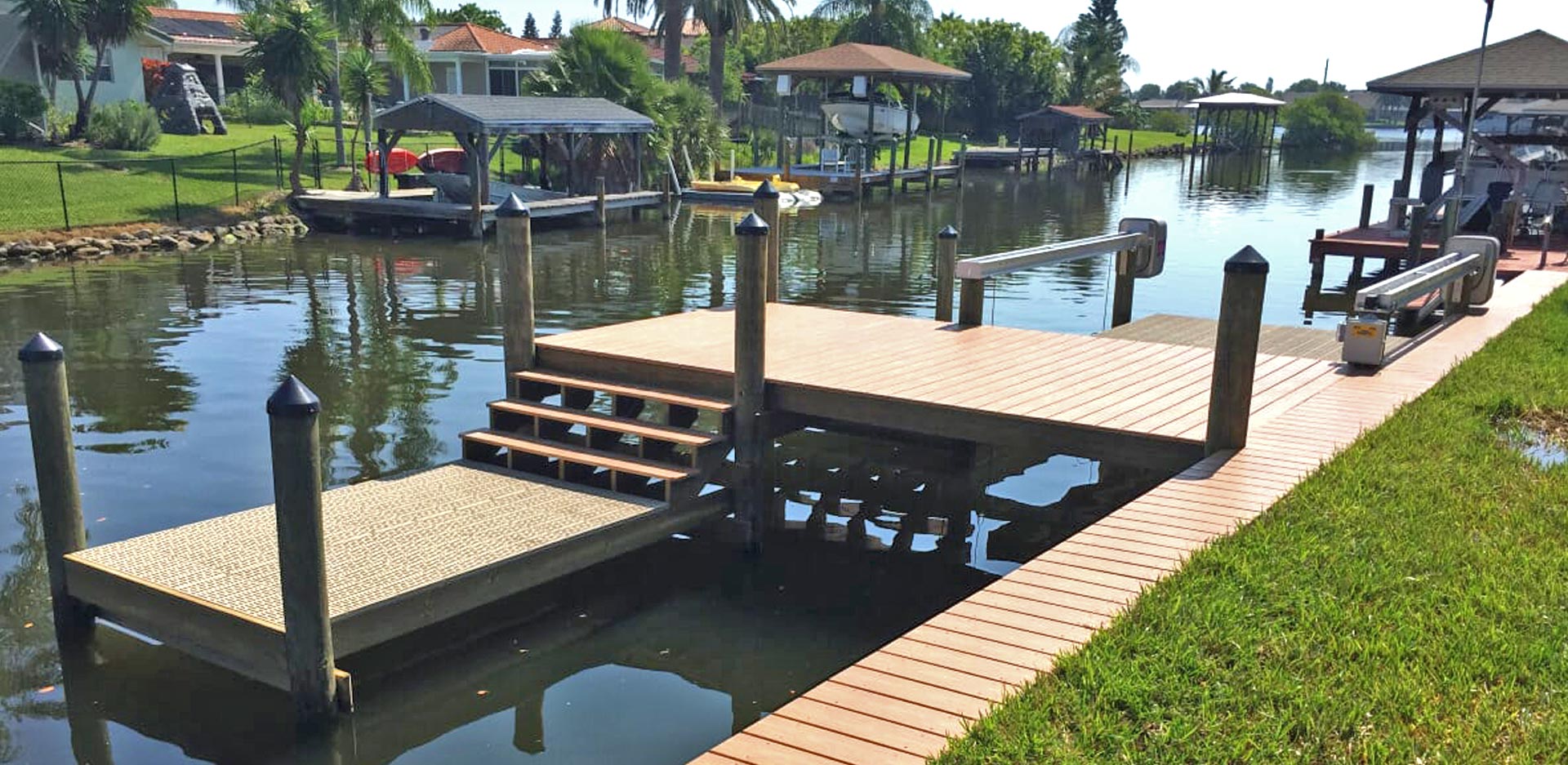 TAKE A SPECIAL FEATURES PHOTO TOUR  ……
Scroll down this page for an overview of options for handrails, paddleboard and kayak launches, dock seating, ladders, privacy gates and more. Scan the thumbnail images or click any image to enlarge and begin your photo slide show of the feature for a closer look.  If you find something that will suit your needs, make note of the image number when contacting us for more information.
Handrails
Here are some of the different rails used in our dock projects.
1 – White nylon double yacht braid rope handrail.
2 – Top rail only
3 – Full top and lower side rail
4 – Vinyl clad top handrail
5 – Bartop rail
6 – Full picket handrail
Kayak and Paddleboard Launches
Here is a wide assortment of kayak and paddleboard launches from many different applications.
Pier and Pilings
19 – Stepped down outer finger pier
30  – Vinyl fluted pilings
31 – Vinyl shrink wrapped pilings
Dock Seating
20 – Basic dock bench with handrail backrest
21 – Dock bench with angled backrest
22 – Stand alone bench with angled backrest and matching table
23 – Curved dock bench with angled backrest
24 – Dock bench with picket handrail backrest
25 – Custom built Adirondack seating with joining cocktail table
Retractable Ladders and Privacy Gates
26 & 27 – Aluminum retractable dock ladders
28 – Dock with custom privacy gate or 29 – Custom double privacy gate

Be sure to view our other Dock Photo Galleries for … River Docks  | Canal Docks |  Decking
STATE CERTIFIED GENERAL CONTRACTOR #CGC1515639