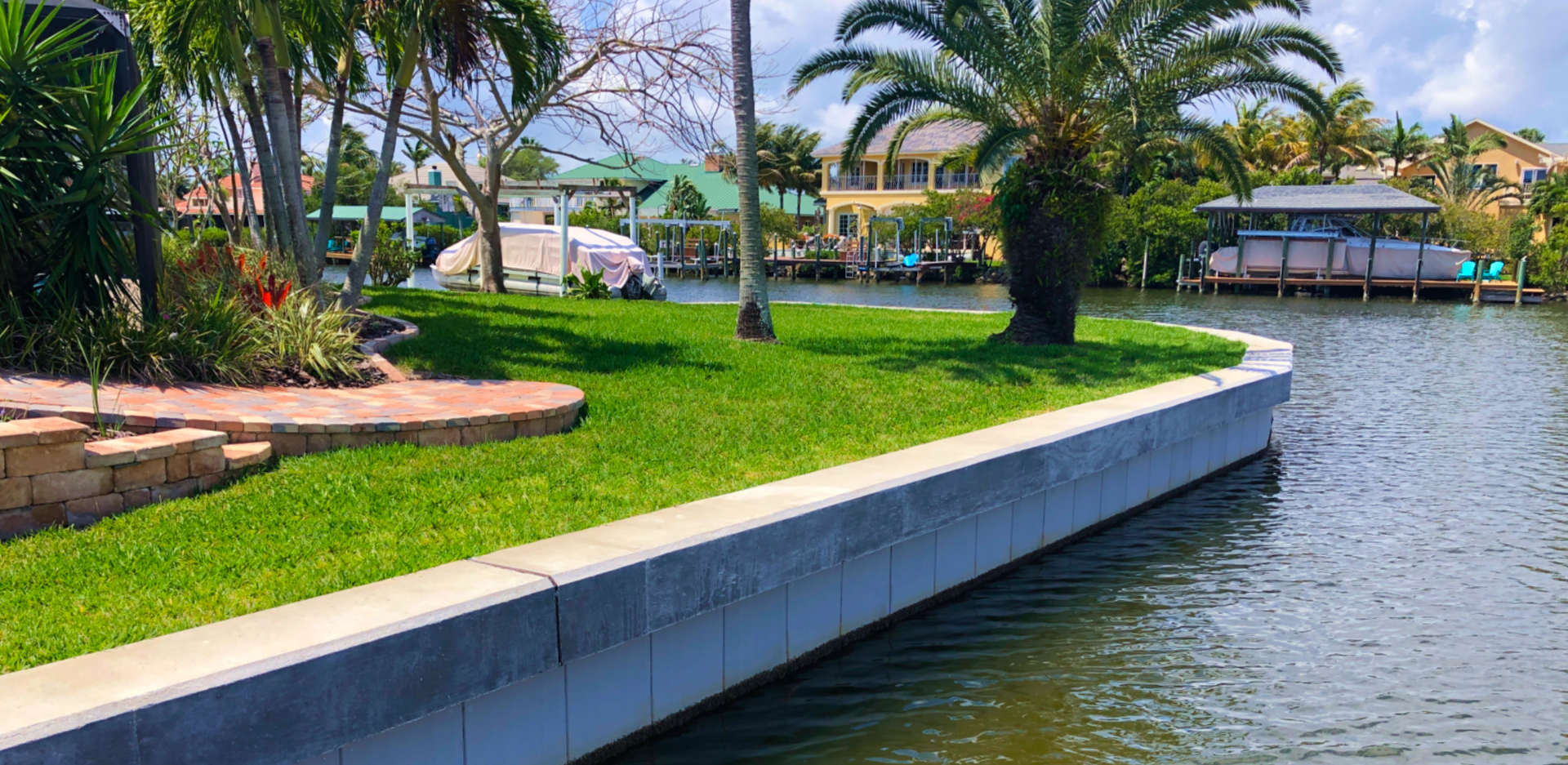 At Land and Sea Marine, we pride ourselves in constructing the straightest, cleanest and most durable sea wall in the business. Today's seawalls are installed with a wide range of materials and costs depending on the contractor, exposure and armoring requirements of the property.
For vinyl seawalls, Land And Sea Marine uses Shoreguard™ vinyl sheet piles in conjunction with a wood boardwalk, vinyl boardwalk, or concrete cap installation. Shoreguard™ vinyl sheet pilings carry a 50 year manufacturer warranty. All tie back rods and fastening hardware are stainless steel. Vinyl seawalls are the ideal solution for exposure to heavy salt water or wood boring organisms, and are an excellent solution for both commercial and residential shoreline armoring requirements.
Make a selection below and click to view a gallery of our work.
STATE CERTIFIED GENERAL CONTRACTOR #CGC1515639