Concrete Cap Vinyl Seawall Project – Satellite Beach, FL
This is one of our recent installations of a new vinyl seawall on the Grand Canal in Satellite Beach.  It features 14' 550 series Shoreguard™ vinyl sheet piles set to a 7' penetration into solid soils, and a 26" x 16" concrete cap with #5 steel reinforcing bars, 5000psi concrete and 3/4" 316 grade stainless steel tie back rods into 5000psi concrete footers.  Great care was taken in the installation of this new wall to provide a high quality structural component, as well as a straight and true professional installation.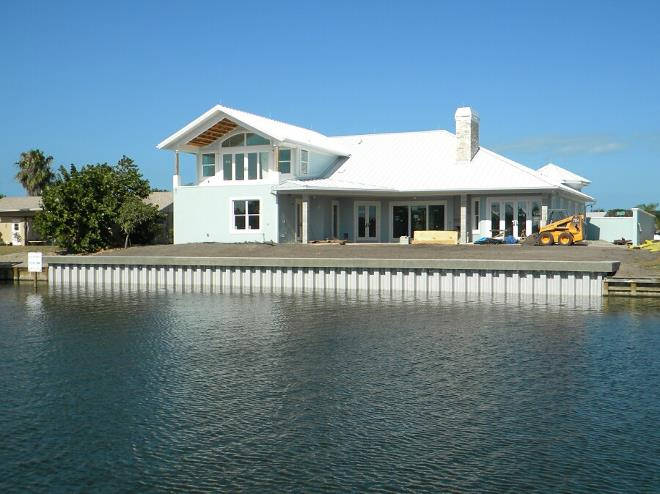 Sheet pilings are set and form work commences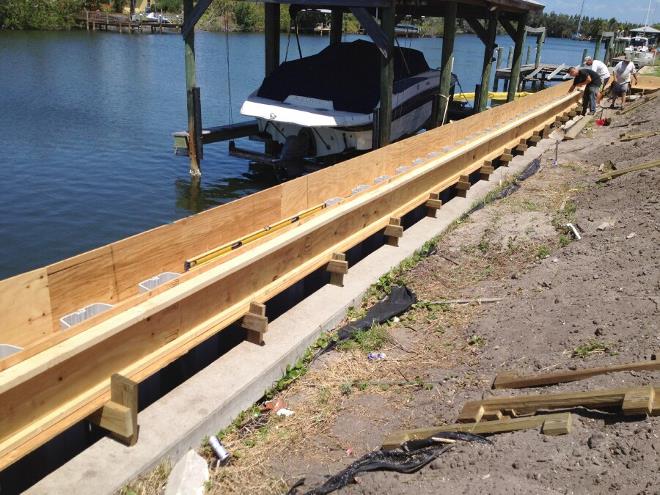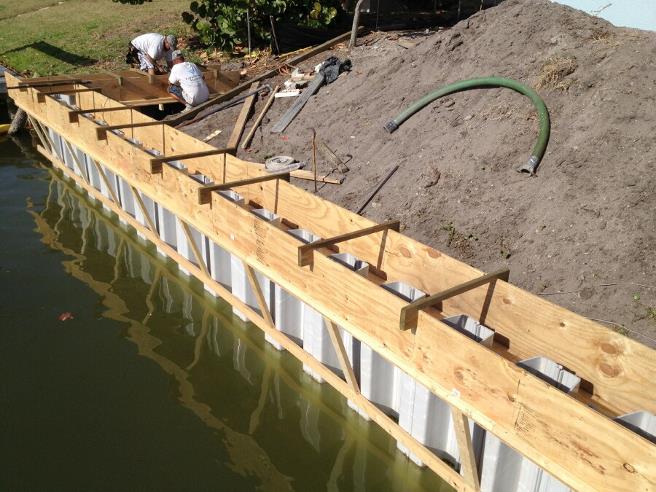 Steel placement begins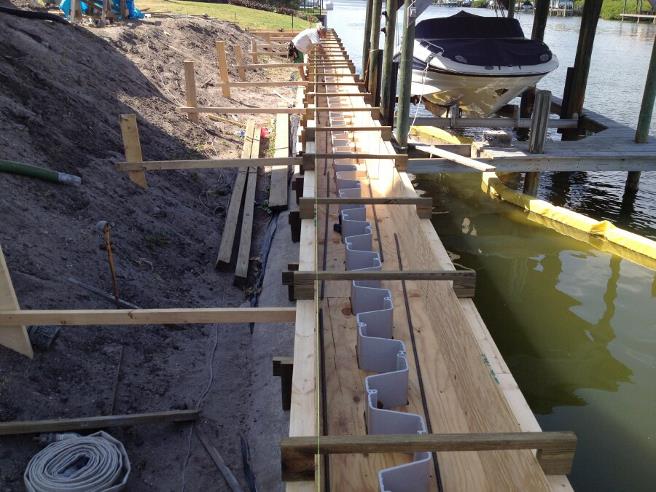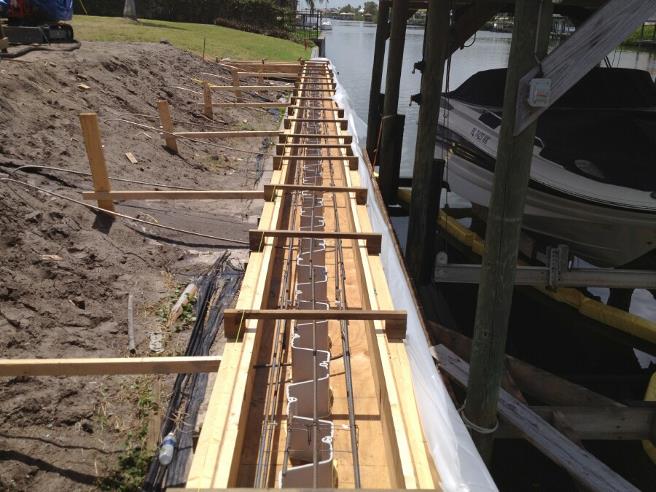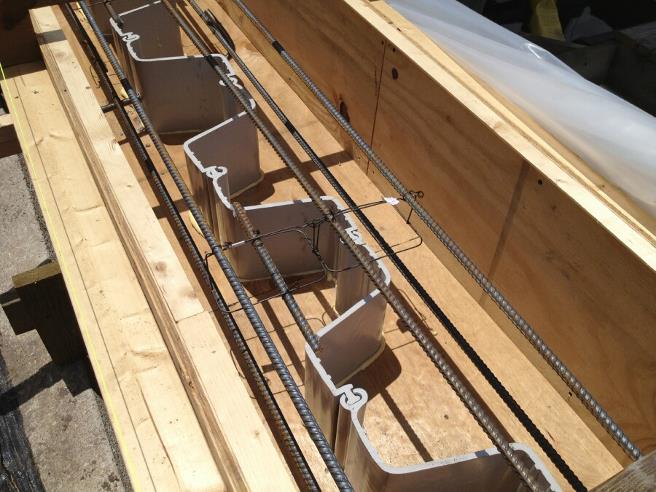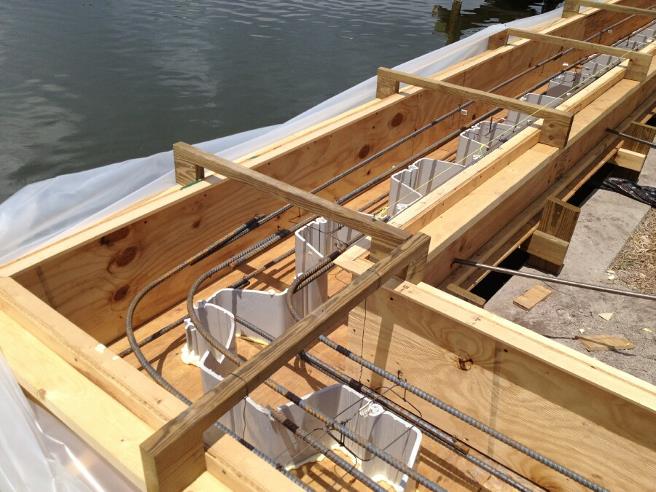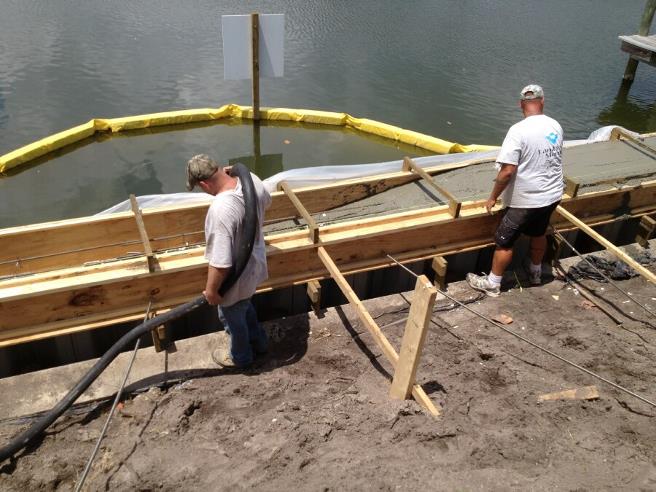 Day of the pour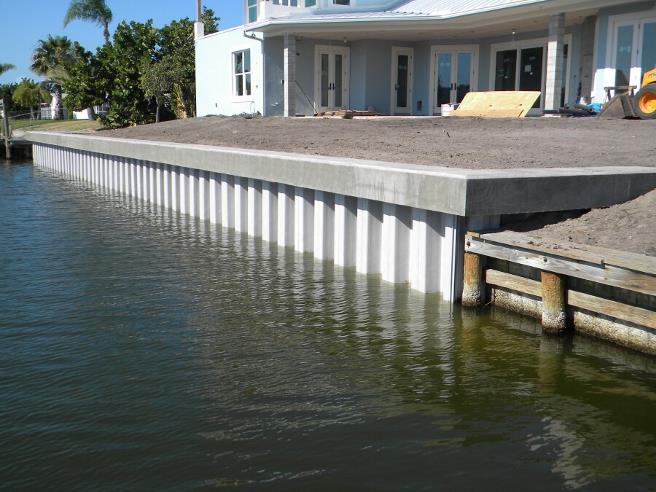 Completion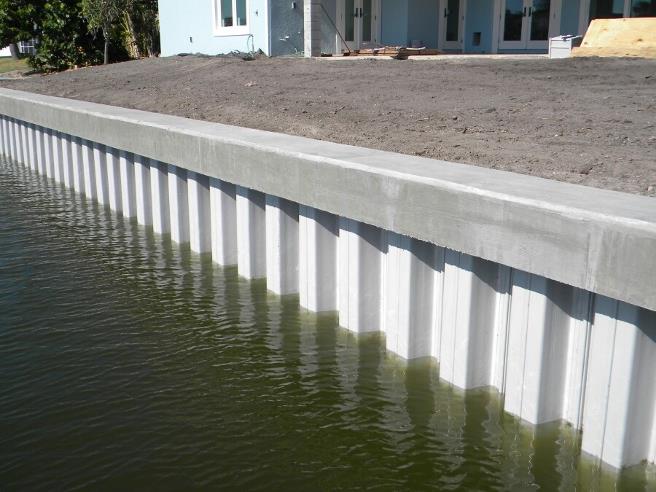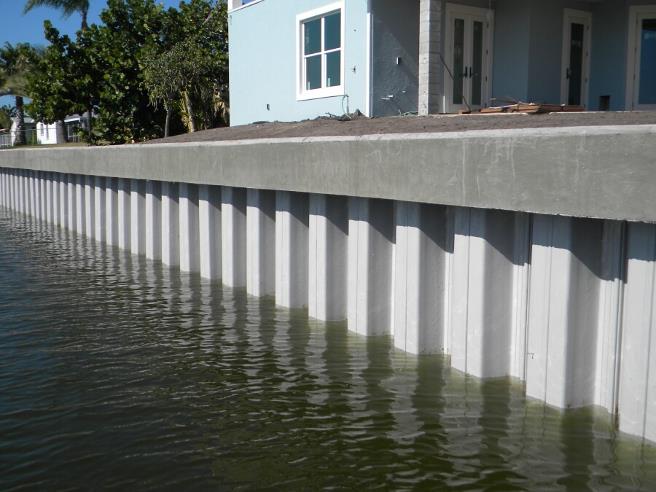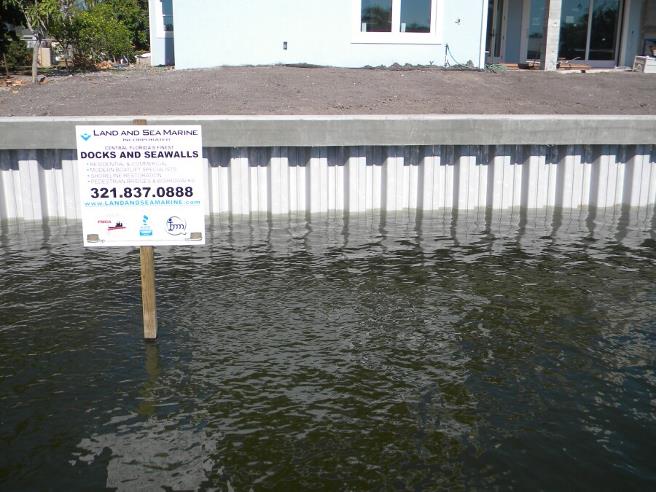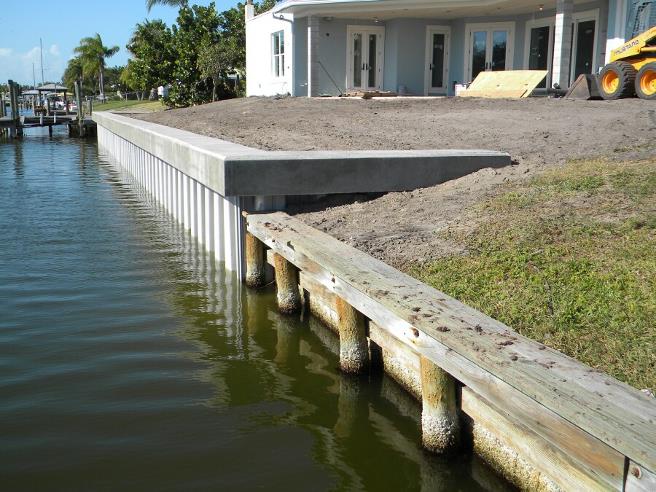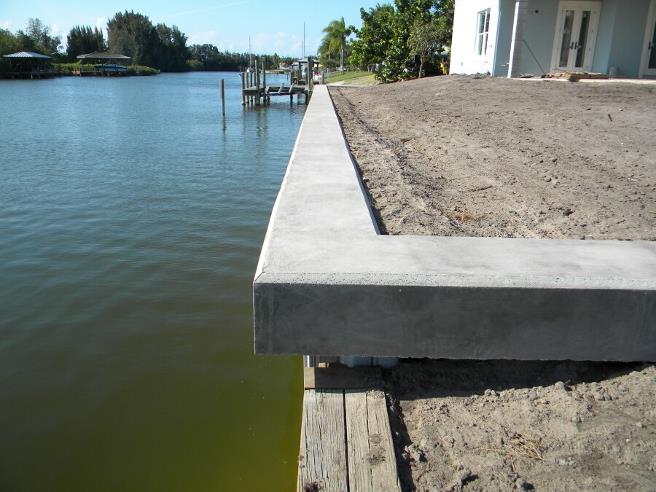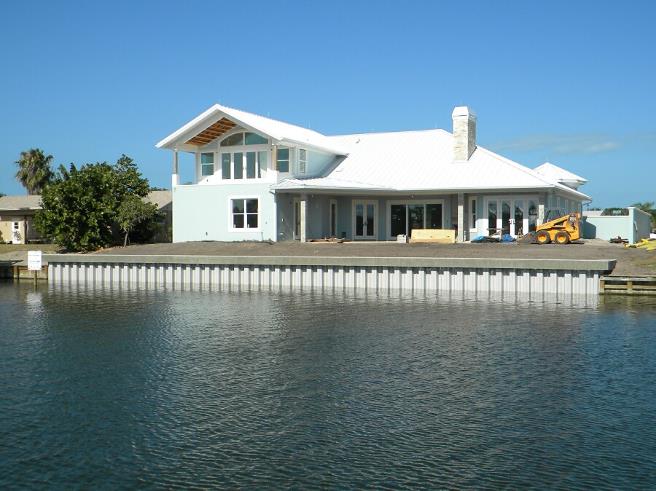 105 N. Palm Avenue, Indialantic, FL 32903 U.S.A.