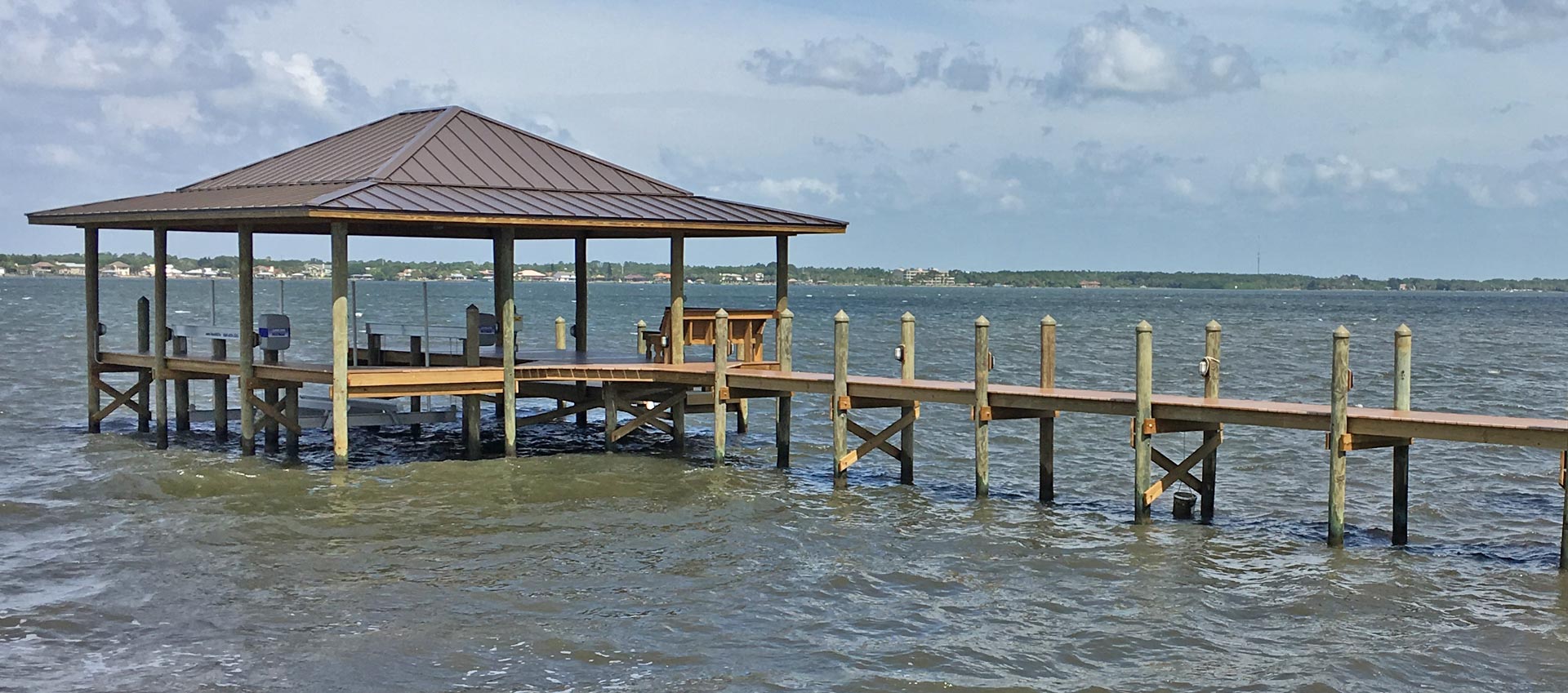 TAKE A RIVER DOCK PROJECT PHOTO TOUR  ……
Select a project from the list below, scan the thumbnail images or click any image to enlarge and begin your photo slide show of the project for a closer look.  Or, scroll down this page for an overview and be sure to click NEXT to continue to the next page of projects  If you find one that will suit your needs, make note of the image name when contacting us for more information.
Aquatic Preserve ADA Equipped
We installed this large dock on Rocky Point Road in Malabar specifically for handicap access.  It has a 5 foot wide approach with a wheel chair safe rail, a 7,000 lb pontoon lift and a mill finish Galvalume™ metal roof
Honeymoon Lake
This is a classic dock with boathouse and seating area on Honeymoon Lake in Merritt Island.  It features Azek™ vinyl decking, a 7,000 lb. Platinum Series lift and a kayak and paddleboard launch.
Ballard Point
This is a big boat dock off of Ballard Point in Melbourne built to withstand the harsh wind and waves of the open river..
Tortoise Island
Here is a 350 foot Tortoise Island dock with a winding boardwalk and a 7,000 lb lift with a seating area.
Honeymoon Lake with Two Lifts
Here is another Honeymoon Lake dock in Merritt Island featuring two boat slips, each with their own lifts and a seating area. The entire area is covered with an L-shaped hip roof.

Continue viewing our River Dock Project Gallery …  click NEXT